Amber is a web-based applications system that collect case reports data based on forms. This system is composed of the Amber Server application and of several frontend applications with different purposes (content administration or data collection).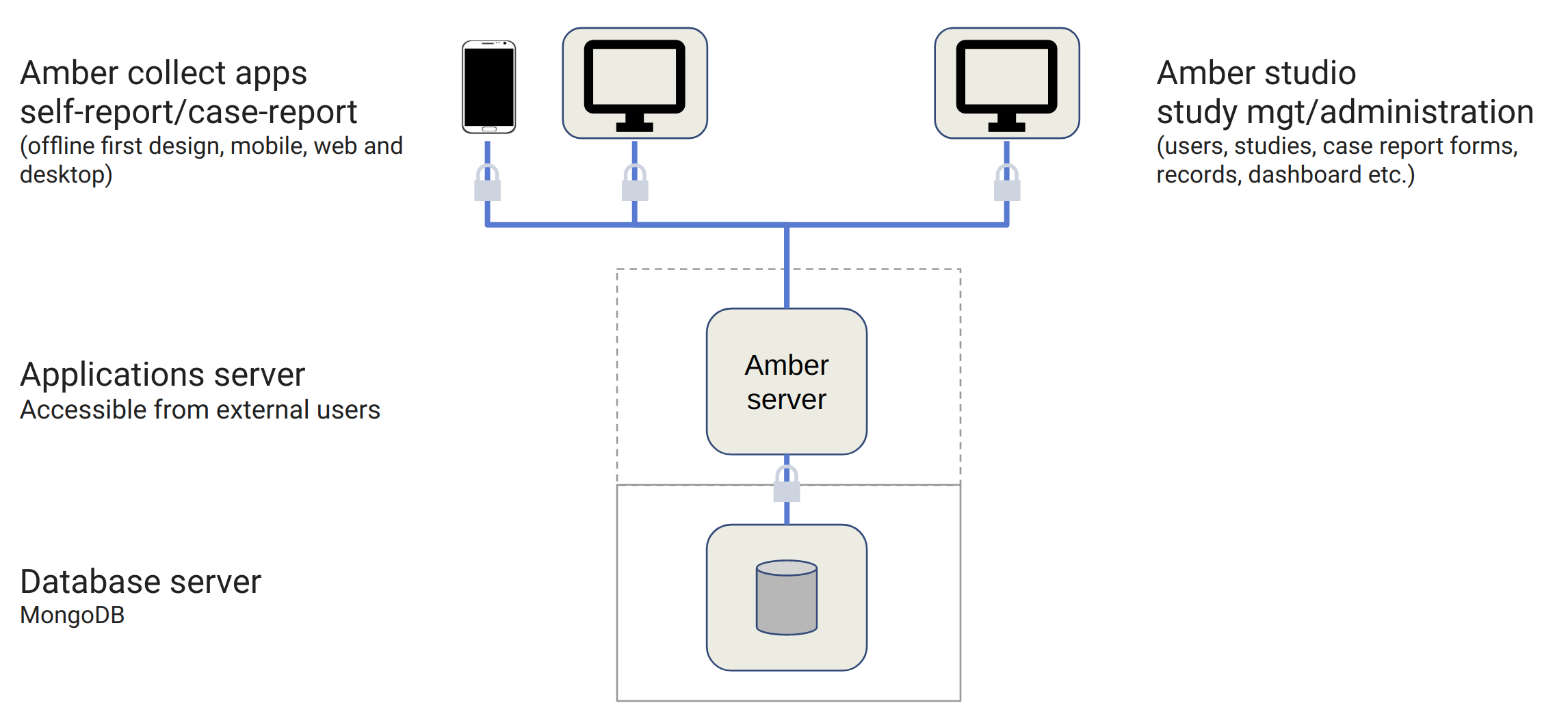 What Amber Can Do for You
Amber is designed to ensure that data is collected in an automated, efficient and secure way in order to minimize human errors. Forms can be designed, internationalized and revised without requiring programming skills.
A Highly Customizable Software Solution
Amber look and feel can be adapted to your institution's needs. Additional features can be developed and maintained in the long-term with the community support.
To learn how Amber could be adapted to your needs, read the Amber documentation or write to us at info@obiba.org.